OUR LATEST CD (OUR 13TH) "THE LIGHT FANTASTIC" HAS JUST COME OUT! just click on the store link!
Drawing its musical influences from American roots music -- swing, boogie-woogie, and Motown, Eight to the Bar is known for its outstanding instrumentalists and sophisticated musical and vocal arrangements, highlighted by female vocals. 
With the support of independently produced CDs and videos, Eight to the Bar has cultivated a large, enthusiastic following that has put them in clubs from Maine to Miami as well as Europe and the Caribbean. Their rigorous touring schedule has included opening spots for Big Bad Voodoo Daddy, Manhattan Transfer, Robert Cray, the late Roy Orbison and Ray Charles, several European tours, and most recently, a tour of the Republic of Georgia at the invitation of the U.S. Embassy located there. 
Besides live music venues, ETTB is available for private functions and celebrations. See/hear us in action!
WE ARE BACK IN ACTION AND PERFORMING AGAIN!! PLEASE VISIT OUR SHOWDATES PAGE TO FIND OUT WHERE WE'RE PLAYING!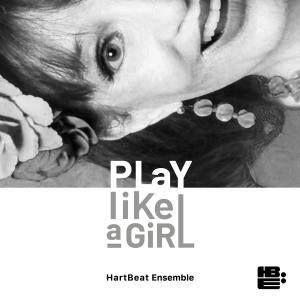 SPECIAL EVENT- Cynthia Lyon was interviewed by Charmagne Tripp-Glass, producer for a 3-episode series called Play Like A Girl, with Cynthia's episode being the third one. Each one featured a female musician from Connecticut playing their music and telling their stories! Charmagne, besides being a Grammy-winning songwriter*, singer, and producer, is also a former lead singer for Eight to the Bar and the two friends had a (mostly) good ole time revisiting the days when Char was in the band. There was band video footage, photos, and music! 
*Char is the writer of the fan-favorite tune "Walk of Shame".